50cc Moped & Scooter Parts In Stock & Ready To Ship!
Our Parts Department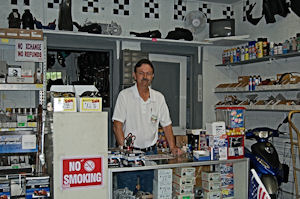 Within our Parts Department, we stock several thousand parts to fit most scooter brands.

A large percentage of our parts come directly from Japan & Taiwan.

We buy direct from the manufactures by-passing the middleman. This also allows us to buy better, higher-quality parts. Why is this is important to you? We buy at lower prices and then pass the savings to you, our customers.



1,000's of Parts
MMG Batteries (with 6-month warranty)
NGK Spark Plugs:

Belts: Gates Power link CVT Belts
Walgrove Carburetors
High-Performance Rebuild Kits in stock:


Tires: 10", 12" & 13"
Full line of High Performance after-market parts
Our Location:

Lakeview Drive
Hickory, NC 28602 US

Cell: (828) 391-7211